West End Chiropractic Clinic
accepts most insurance and PPO plans, including Medicare and all auto insurance policies. West End also works under accident attorney LOPs when treating accident victims. West End is "in network" with most insurance plans and will work with all of them. In addition, West End is happy to discuss adjustable payment plans.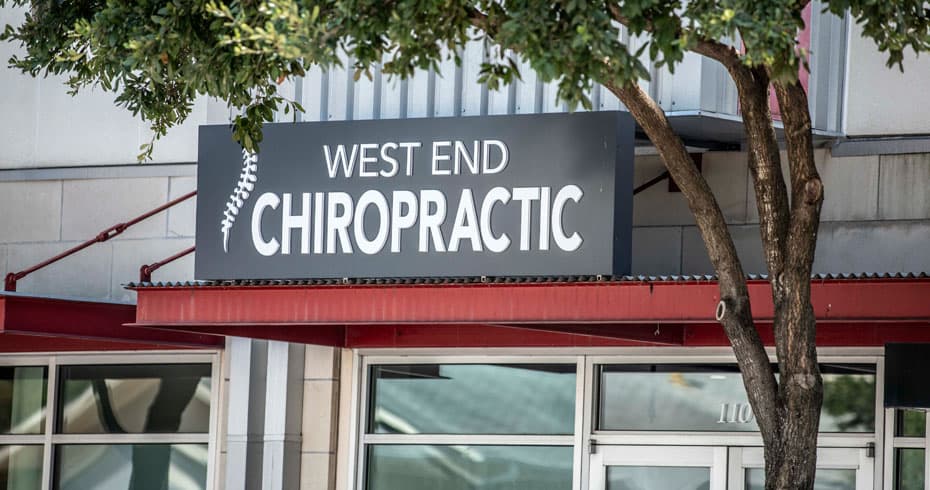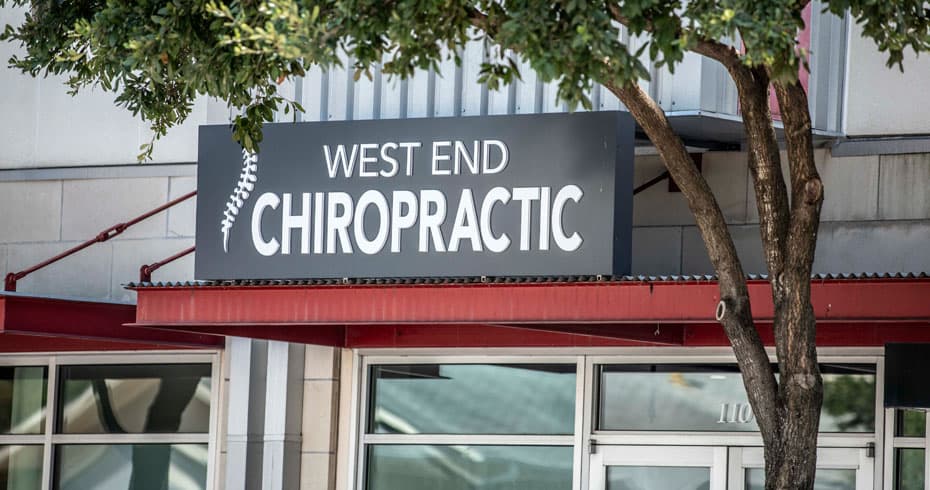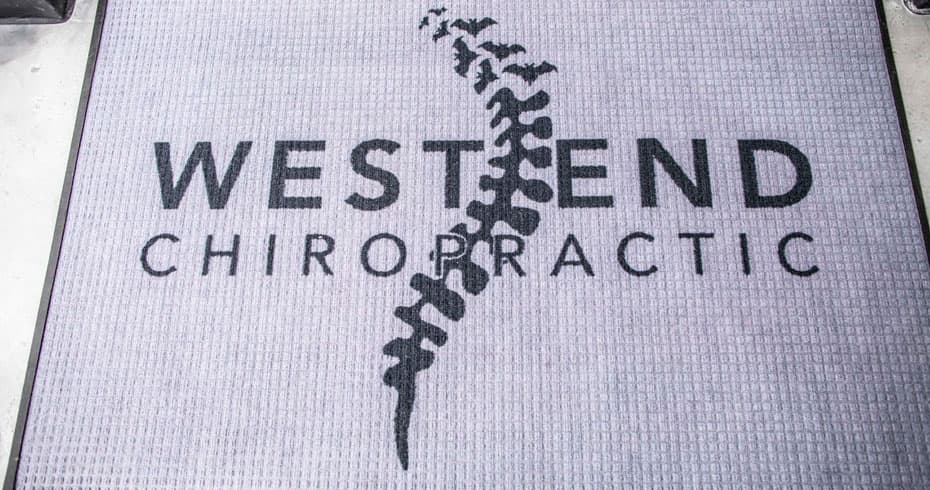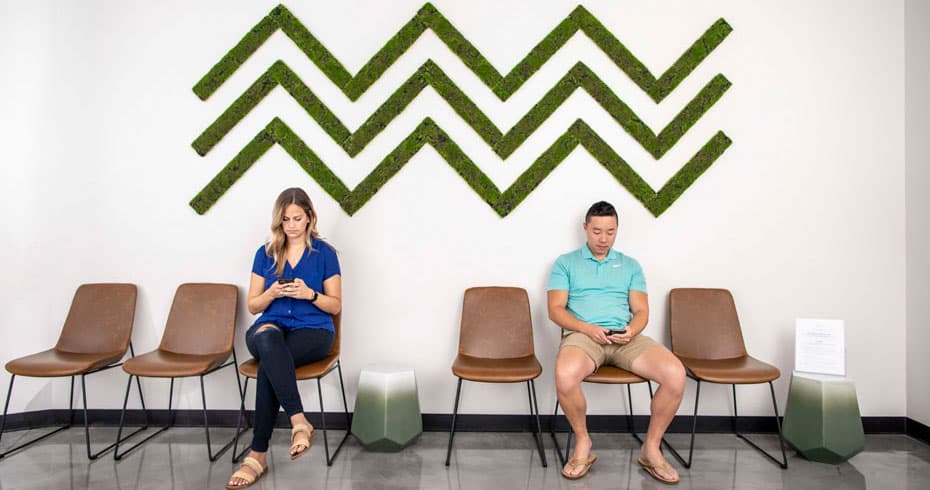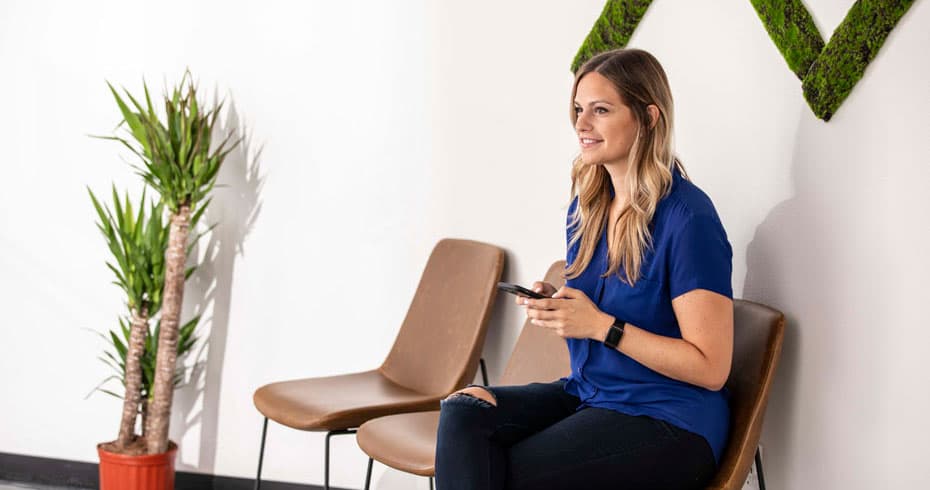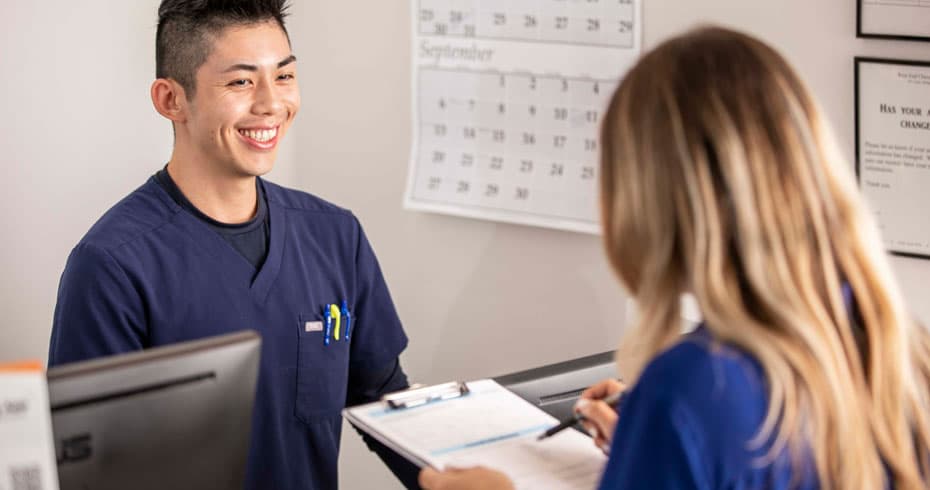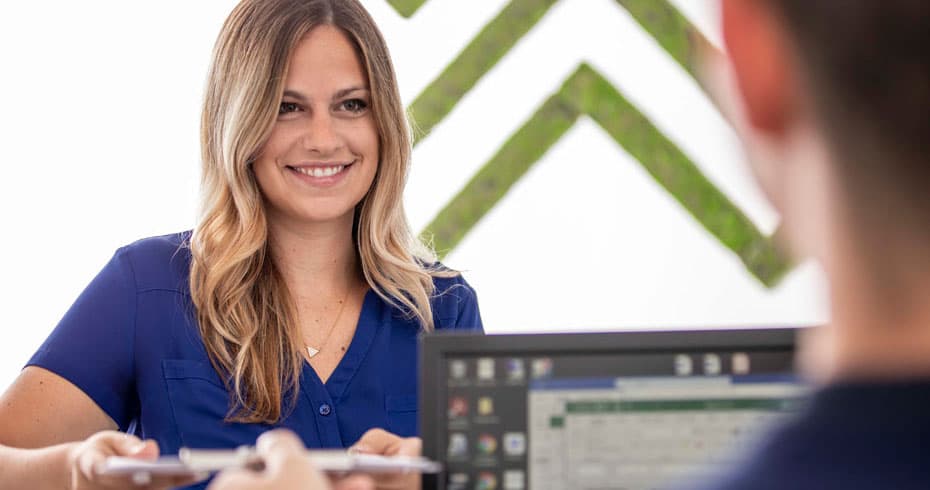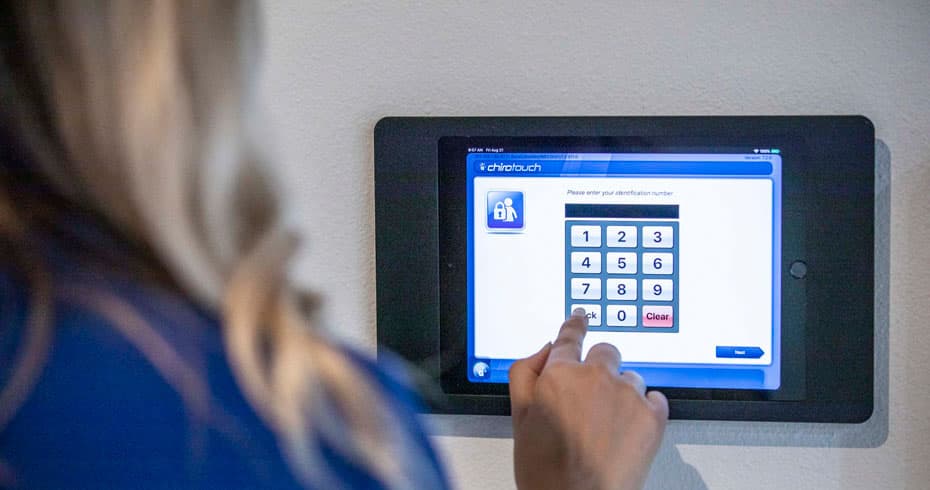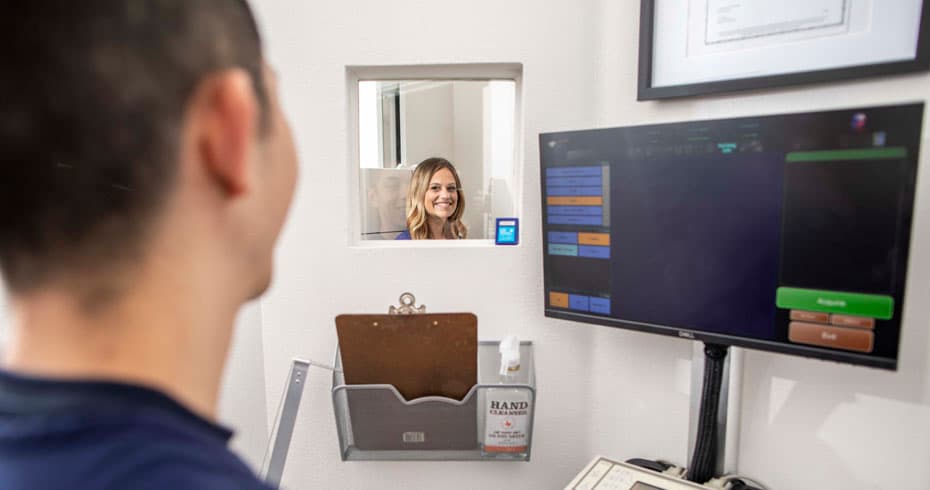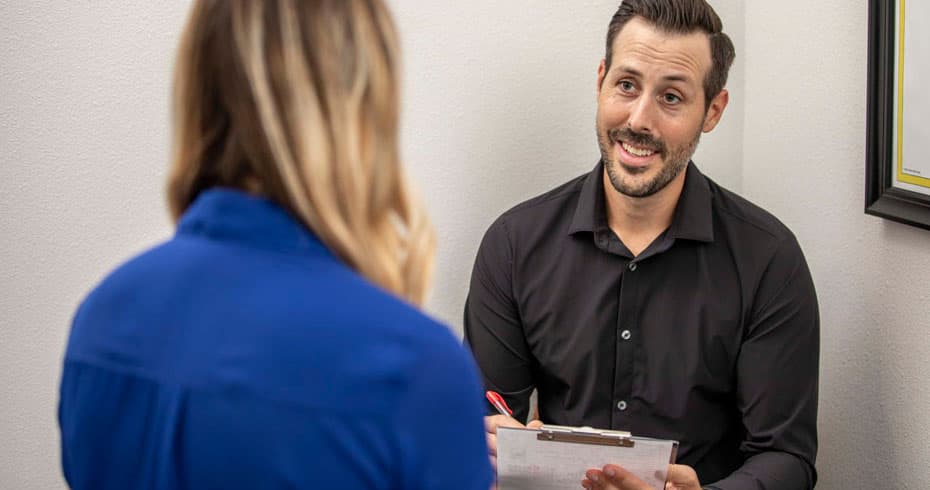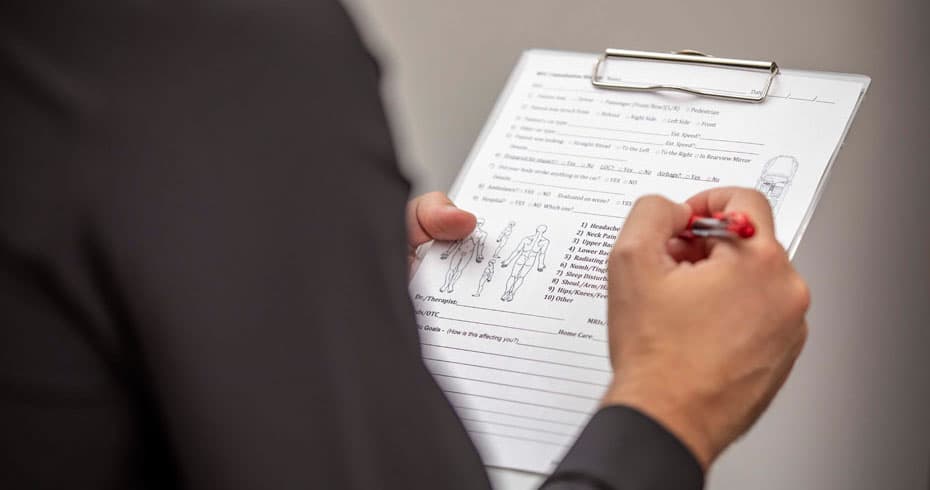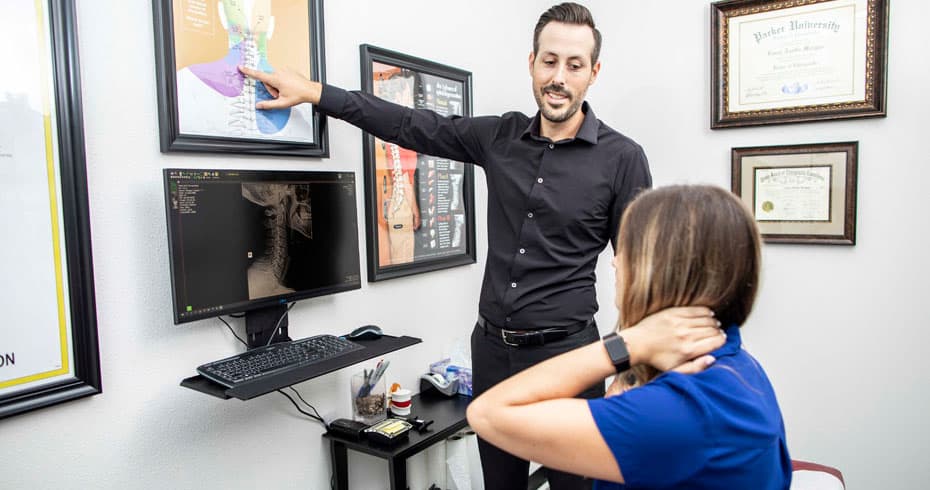 Our Patients' Stories
"As someone brand new to chiropractic treatment prior West End, Dr. Morgan performed a very thorough assessment before even offering an adjustment. His empathetic approach to my 'neck cracking' fears made me feel much more comfortable."
Lisa S.
"Dr. Morgan has helped with sports injuries for both of my children, and even my reluctant husband got adjusted when his back was injured. Dr. Morgan has a great bedside manner & really listens to his patients. I can't say enough good things about West End Chiropractic."
Kendra B.
"I was involved in a hit and run. Alongside the rehab exercises monitored by the excellent staff, Holly and Tai, I was able to recover a week before expected and I've had no issues at this time. I highly recommend visiting if you're a skeptic of chiropractic care."
Darrion Whitten
"This is a great place to relieve pain the drug-free way. If you have chronic pain, go get evaluated. Dr. Morgan is excellent and he is supported by wonderful staff. There is never a long wait for treatment."
Patricia T.
"Due to scar tissue and a degenerative disc, I require attention and maintenance to stay as pain-free as possible. Since I have been in the care of Dr. Casey Morgan I am stronger and maintaining my health."
Brenda R.
"Casey and his staff are so friendly and helpful. Casey cares about my case and is one of the main reasons my back ever feels a sense of relief. He is truly invested in helping get my discs and spine healthy again."
Connor VanVeckhoven
"Dr. Morgan and his team are so very lovely. I no longer suffer from back and neck pain thanks to them. Appointments are easy to schedule and they are flexible with your availability. Great place all around!"
Tiffany A.
"I have been to numerous chiropractic services in the last four years; all of which ended me back to square one with consistent neck and back pain. Dr. Morgan was the first chiropractor to truly address my issues and walk me through a detailed treatment plan. I highly recommend booking a visit if you are in any kind of pain; you will absolutely see results and get your life back."
Brianna S.
"Dr. Morgan is a wonderful chiropractor, and very caring and sensitive. His staff (Holly & Tai) are also incredibly welcoming and caring; I really enjoy my visits there."
A. Scheman
"Dr. Morgan has me feeling better than I have in a very long time. I will continue to see him regularly. I would recommend him to anyone."
Pedro G.
"I was a little skeptical to see a chiropractor. After I left the first visit, I felt Dr. Morgan take 10 years off my back, neck and legs. I now recommend this practice to all of my clients and friends."
Jesse C
"Fantastic team, amazing service I would never go anywhere else!"
Mitch A.
"Simply the *BEST* chiropractor in Austin. I receive very consistent and caring service from Dr. Morgan, and my quality of life has sky rocketed. From my experience, West End Chiropractic deserves 6 stars."
Joseph S.
Your First Visit to

West End Chiropractic Clinic
A patient's first visit to West End involves a few special steps to get acquainted. A first appointment includes:
A one-on-one visit with Dr. Morgan to talk through symptoms and pain history
Digital x-rays for a confident diagnosis (if needed)
Personalized examination; many people say it's the most thorough exam they have ever had in a doctor's office
New Patient Forms, Insurance Coverage, and Payment Plans
In consideration of other patients' time, new patients are encouraged
to print and complete new patient forms prior to their visit. Submit the new patient forms here. NOTE: We schedule new patient appointments for Monday-Thursday; please call 512-472-1116 or click here to make your appointment, as openings are limited.
West End Chiropractic Clinic accepts most insurance and PPO plans, including Medicare and all auto insurance policies. West End also works under accident attorney LOPs when treating accident victims. West End is "in network" with most insurance plans and will work with all of them. In addition, West End is happy to discuss adjustable payment plans.
New Patient FAQs
Whether a patient is changing chiropractors or has never seen one before, having questions and concerns is completely understandable.
If you have additional questions, don't be afraid to ask by using the form below or by calling the office. When it comes to your health, there is no such thing as a stupid question.
Why do I have to keep coming back?
This is the most common chiropractic question (and point of skepticism). In truth, more than one treatment is typically necessary. Five years of poor posture cannot be fixed in five minutes. West End's process is designed to correct the problem and maintain new-found health throughout your life. With braces, you need regular tightening. You need an oil change every 10,000 miles. You probably need a vacation every once in a while, too!
What is the "cracking" sound I hear?
As an adjustment is performed, nitrogen gas is released from the joints; the sound doesn't come from bone. The sound is similar to "cracking" your knuckles. But remember: nothing is being snapped or cracked – only released.
What does an adjustment actually do?
A chiropractic adjustment is a specific and gentle force into a restricted joint with the intent of restoring normal motion. The adjustment helps to restore mobility to the restricted joint, which helps decrease pain, reduce nerve pressure, improve alignment, restore disc function, etc.
How do I know that my pain isn't originating from a muscle?
Nine times out of ten, a pulled muscle corrects itself within three days and will respond well to heat and stretching. The reason why the muscle hurts to begin with is what chiropractic treats. Using a computer mouse with your right hand for 40+ hours a week can cause spinal discrepancies and can also cause muscle symptoms in your neck, shoulder, arm and hand.
Is my child too young for chiropractic care? Are my parents too old?
There are no age restrictions for chiropractic care. West End is trusted with treating newborn babies and Austinites well into their 90's. Providing care to newborns is a point of controversy because of the misconception of force required to make an adjustment. Although a "pop" can be heard, the force needed to make an adjustment is very gentle and calculated.
Where do I park?
West End's clinic is east of Mopac on West Fifth, at 1611 West 5th St., #110. We offer over 150 covered parking spaces, located in our building, the 5th Street Commons. Please park in the garage and enter from there. See you soon!
Directions to West End Chiropractic Clinic
Located near downtown near West 5th and Mopac, West End's office is a state of the art facility with ample parking.
Park in the covered parking garage of the 5th St. Commons complex. The office entrance is through the parking garage,
and we are between Sushi Zushi and the nail salon. See you soon!